Earlier this month, 23,000 participants from over 90 countries descended on Cannes in the south of France to attend MIPIM, the world's largest commercial real estate conference. For many, it was a chance to reconnect, learn from their peers and explore new opportunities. Whether on the conference stage or in conversations on la Croisette, these themes were top of mind for investors.
1. Debt is becoming harder to find, but this also creates opportunities
Lenders found themselves as the most sought-after participants at MIPIM with the cost and availability of debt financing being one of the largest discussion points of the week. The recent travails of Silicon Valley Bank, Signature Bank and Credit Suisse put the issue into much sharper focus. However, this also creates opportunity for non-bank lenders.
As Oxford's EVP of Europe and APAC, Joanne McNamara, remarked to the real estate publication PERE, "if debt is becoming more expensive, and harder to find, it makes sense for Oxford to help provide it. Particularly when we have conviction in the fundamentals of the underlying real estate." She went on to explain that Oxford had deployed over US$2 billion into floating-rate credit in and the asset class now makes up almost 10% of Oxford's own capital.
2. Q3 and Q4 will be busier
The phrase of the week for most investors was 'wait and see'; with players looking to see whether interest rate rises have peaked, and the process of price discovery continues. There was almost uniform agreement that the second half of 2023 will see an uptick in transaction volumes with liquidity events, such as refinancings or sell downs from close-ended funds, driving more product on to the market.
However, that doesn't mean investors are twiddling their thumbs. According to James Boadle, Managing Director, Europe at Oxford Properties, "We're being highly selective. But we're also putting in the hard work now to make sure we're ready to execute on what we think are going to be some really attractive opportunities that will arise later in the year."
3. ESG will not take a back seat in this downturn.
On the Road to Zero stage, over five days, investors and developers shared their expertise and best practices to help the real estate industry along its journey to zero carbon. What was clear that decarbonization and sustainability initiatives will still be at the forefront during the current downturn in financial markets.
According to Anna Moore, Partner at McKinsey, during the 2008 Global Financial Crisis, "Sustainability was the first thing to be value engineered. But, it won't be the case this time." Her reasons were two-fold. One, ESG has now been proven to be an important part in creating asset-level value and, two, the impetus provided by upcoming legislation such as Energy Performance Certificates in the UK. This program assigns a top grade of A and a bottom of G for energy performance. UK Ministers intend to increase minimum energy efficiency standards, with offices mandated to reach a C by 2027 and a B by 2030; a level, according to Savills UK research, that some 70% of UK offices do not currently meet.
As such, investors pointed to 'brown to green' projects as an opportunity, but called on governments to provide better clarity and direction around incentive programs.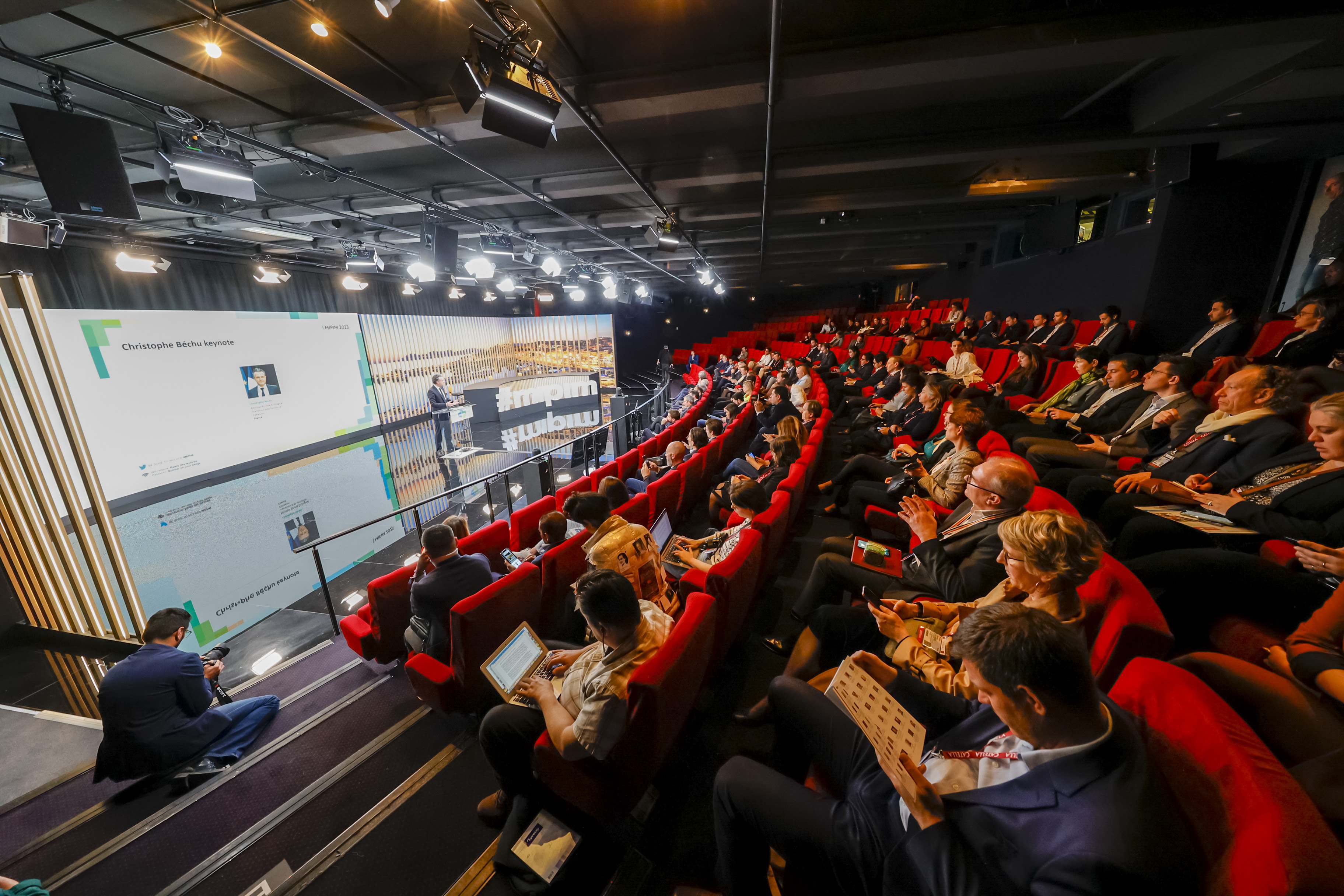 4. Hospitality rebound continues apace
According to JLL's EMEA Head of Research, Tom Carroll, the hospitality rebound has seen leisure travel come back to, and in some markets exceed, pre-pandemic levels. This has caused significant upward momentum in room rates. His prediction was for continued innovation in the hospitality sector with operators and investors looking to push new service offerings, particularly those with a sustainability and wellness focus, which he pointed to as one of the largest growing sectors of tourism.
5. Office to Residential conversations on the radar
It was clear that a significant proportion of office owners are looking at the mechanics and economics of converting older stock offices into residential. Given most major cities across the globe are grappling with the impact of a lack of housing supply, the opportunity seems clear. However, the refrain from most owners was that the majority of these potential conversion projects do not yet 'pencil out'. Particularly given the floorplates of most office buildings are not conducive to functional multifamily layouts.
As Pierre Leocadio, Oxford's Head of Investments in Europe pointed out, most municipalities don't yet even allow office to residential conversion without a lengthy and costly rezoning process. He pointed to the greater collaboration required between governments and the private sector to realize the potential of this opportunity and highlighted how a small number of cities are starting to offer incentives to help make these conversion projects more economically viable.
6. Life science fundamentals remain strong
While leasing has not continued the frenetic pace of 2021, CBRE in a presentation in the USA pavilion, highlighted the ongoing strength in the fundamentals of the US life sciences market. The U.S. closed 2022 with a vacancy rate of 5.7%, lower than at any point in time prior to 2021. They pointed to the growth of life science venture capital funding in Q4 2022 after three quarters of decline. VC funding totaled US$21.7 billion in 2022 and, despite the volatility in capital markets, this level is still substantially above pre-pandemic levels.