Since launching the Indi BTR platform in June 2021, the venture has amassed a portfolio of 1,370 apartments under construction with an on-completion value of approximately A$1.2bn. This including its flagship Sydney asset, Indi Sydney City, where construction is underway and due for completion in 2024.
Indi Footscray, 3 McNab Avenue, Footscray - construction commenced February 6th
Comprising 702 units across three buildings, the project is located adjacent to Footscray train station and nearby to Footscray Market. Indi Footscray will offer a mix of one-, two- and three-bedroom apartments incorporating contemporary design, high-quality finishes and premium communal facilities that will cater to a broad mix of residents' needs.
Indi Footscray will give residents access to a range of shared spaces including a rooftop barbecue and dining area, co-working spaces, a fitness centre, a centrally located public piazza anchored by high quality cafes and restaurants and incorporates high ESG design and operating standards. The venture has partnered with Roberts Co as builder.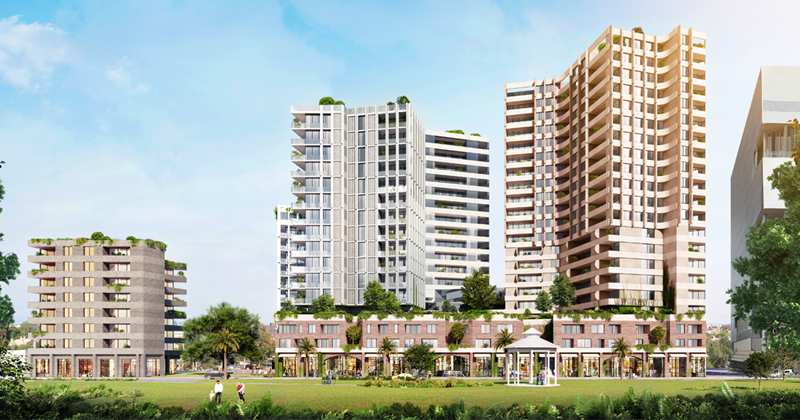 Indi Southbank, 132 Kavanagh Street, Southbank - construction commenced February 7th
Adjacent to the Boyd Community Hub and nestled within the new Boyd Park, Indi Southbank, will deliver 434 apartments on-completion, including 40 affordable rental dwellings earmarked for key workers. Indi Southbank will also provide access to premium amenities including an outdoor heated swimming pool, views of the CBD skyline, full size gym and several multipurpose fitness room, games rooms, outdoor barbecue areas, co-working spaces, and a podcast room.
Investa has partnered with PDG Corporation to deliver the asset on a fund through basis.
Mark Tait, Head of Developments said: "We are excited to mark these significant milestones at Indi's two high quality Melbourne assets that once completed will elevate residents' expectations of the apartment rental experience in Melbourne.
"Investa's BTR assets will enable residents to live in great places close to where they work, study and socialise and will provide residents with a superior way of renting and importantly, security and flexibility of tenure." Mr Tait added.
Peter Menegazzo, CEO said "There is an undersupply of institutionally owned and managed residential apartment rentals in Australia this, combined with strong demand drivers and fundamentals, positions the BTR sector as a compelling investment opportunity. Investa, alongside Oxford, is a top five participant in the BTR sector and will continue to execute on its growth strategy by acquiring and developing quality BTR assets that are complementary to the existing high-quality portfolio."
Alec Harper, Head of Australia at Oxford Properties, commented, "Commencing on two significant Melbourne build-to-rent projects in a week is testament to Oxford's conviction and intent in the Australian multifamily market. Building Indi into the preeminent Australian build-to-rent provider, with a target of approximately 5,000 units, represents one of Oxford's highest conviction investment strategies that we continue to deploy substantial capital into.
"Together with Investa, we have assembled three high-quality projects and now have one of the highest number of units under construction in the Australian market. We are combining our capital and global build to rent experience to create new supply and improve housing choice for Australians."