Riverbend Business Park
Vancouver, Canada
Located in the Big Bend area of Burnaby, Riverbend is one of Oxford's flagship industrial complexes and is the premier infill distribution location providing proximity to Vancouver's core population. The six modern buildings comprise more than 1.3M SF and are designed to adapt to any industry. Along with transportation savings, this next generation logistics park enjoys direct access to public transit, riverside walking trails and other outdoor amenities, balancing industrial progress with employee wellness.
Canada's first multi-storey distribution centre
Riverbend's 707,056 SF modern two-storey industrial distribution facility is the first of its kind in Canada. Offering second floor full truck access, the multi-storey development delivers substantial transportation savings and provides the rare opportunity for an efficient tier-one facility in a mature industrial hub.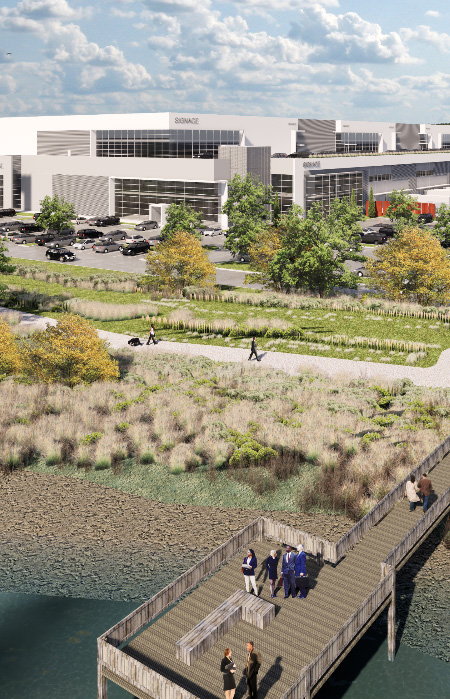 Park highlights
Number of buildings 6
Total square footage 1,360,247
Total park acreage 64.40
Average clear height 28' and 32'